Valitettavasti on välttämätöntä peruuttaa tämä tapahtuma.
Kiitämme teitä paljon kiinnostuksestanne!
Unfortunately is necessary to cancel this event.
We thank you so much for your interest.
Miksi järjestämme tämän tapahtuman?
Tapahtuman tarkoituksena on jakaa suoraan esimerkkejä MaFEA-hankkeen tuloksesta, hyvästä käytännöstä ja herättää keskustelua seuraavista aiheista:
mitä tulevaisuuden koulutusvälineitä on olemassa.
mitä hyötyä näistä välineistä voisi olla.
mitä parhaita käytäntöjä on saatavilla.
mitä esteitä saattaa ilmetä.
Kenelle tämä tapahtuma on tarkoitettu?
Tapahtuma on suunnattu ensisijaisesti ammatillisten oppilaitosten opettajille, opiskelijoille ja asiantuntijoille, jotka haluavat myös hyötyä tulevaisuuden opetusvälineistä, kuten virtuaalitodellisuudesta, lisätystä todellisuudesta ja robotiikasta.
Myös muut koulutusasteet ovat tervetulleita, samoin kuin XR / robotiikka palveluntarjoajat ja toimijat
Milloin tämä tapahtuma järjestetään?
Maanantai 06.11.2023. 08:00 – 12:30.
Missä tämä tapahtuma järjestetään?
Omnia Makerspace. Otakaari 5, Espoo, Finland. Kartta ja pysäköintitiedot.
Mikä on tapahtuman asialista?
Esityslistaan voi tulla muutoksia. Tämä luettelo pidetään ajan tasalla.
08:00 – 09:00 Saapuminen ja kahvi.
09:00 – 09:30 Avauspuheenvuoro.
Miia Vahlsten – Virtuario™ on tutkitusti toimiva ja tehokas ratkaisu oppimiseen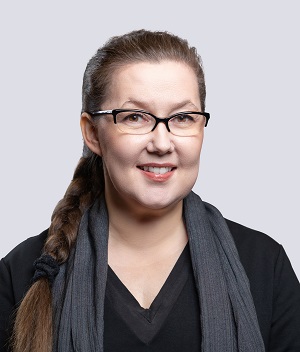 Virtuario™ perustuu Työterveyslaitoksella toteutettujen tutkimushankkeiden tuottamaan tietoon oppimisesta virtuaalitodellisuudessa.
MoSaC-hanke osoitti, että VR-oppiminen voi olla huomattavasti luento-oppimista tehokkaampaa ja se aktivoi ja motivoi osallistujia työturvallisuuden ja työkulttuurin kehittämiseen.
SLIVeR-tutkimuksessa syvennyttiin 2021 – 2023 VR-oppimisen pedagogiikkaan, VR-harjoitusten muotoiluun ja oppimisen siirtovaikutuksiin työelämän työturvallisuustoimintaan.
Nyt on sisältöjä myös mielen turvaan, kuten palautumisen taitoihin, kuormituksen ehkäisyyn ja vastuulliseen työkäyttäytymiseen.
11:30 – Lounas (ilmainen rekisteröidyille osallistujille ja esittelijöille).
12:30 – Ohjelman loppu. Osallistujat ovat tervetulleita jäämään keskustelemaan vapaasti esimerkiksi XR-työkaluista, kokemuksista, hyvistä käytännöistä, verkostoista ja Omnia Makerspace -tilasta.
Tapahtuman kysymykset / tiedot
MaFEA Multiplier-event Finland 6.11.
Why are we organising this event?
The event aims to share direct examples of MaFEA results, good practice and stimulate debate on the following topics:
what future educational tools exist.
what use these tools could offer.
what best practices are available.
what obstacles may arise.
Who is this event for?
The event is primarily aimed at teachers, students and professionals in vocational education and training institutions who also want to benefit from future educational tools such as virtual reality, augmented reality and robotics.
Other levels of education are also welcome, as well as XR/robotics service providers and operators
When will this event take place?
Monday 06.11.2023. 08:00 – 12:30.
Where is this event taking place?
Omnia Makerspace. Otakaari 5, Espoo, Finland. Map and parking information.
What is the agenda for the event?
The agenda is subject to change. This list will be kept up to date.
08:00 – 09:00 Arrival and coffee.
09:00 – 09:30 Keynote.
Miia Vahlsten – Virtuario™ is a proven and effective learning solution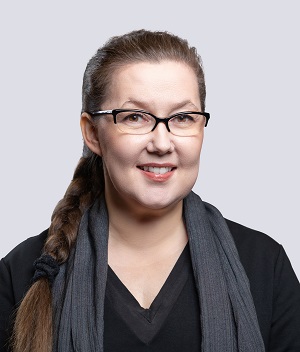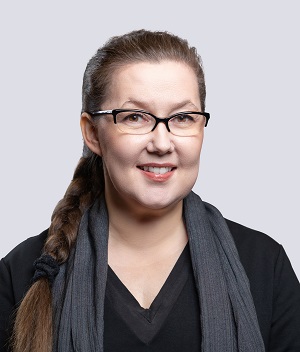 Virtuario™ is based on the knowledge generated by research projects carried out at the Institute of Occupational Health on learning in virtual reality.
The MoSaC project showed that VR learning can be significantly more effective than lecture learning and that it activates and motivates participants to improve safety and work culture.
The SLIVeR study 2021 – 2023 focused on the pedagogy of VR learning, the design of VR exercises and the transfer effects of learning on workplace safety activities.
Now there is also content on mind safety, such as recovery skills, stress prevention and responsible work behaviour.
(Tranlasted into English via AI tools)
11:30 – Lunch (free for registered participants and presenters).
12:30 – End of the programme. Participants are welcome to stay for a free discussion on topics such as XR tools, experiences, good practices, networks and the Omnia Makerspace.
Event questions / information